Admin How-To Guide
Organization Settings - General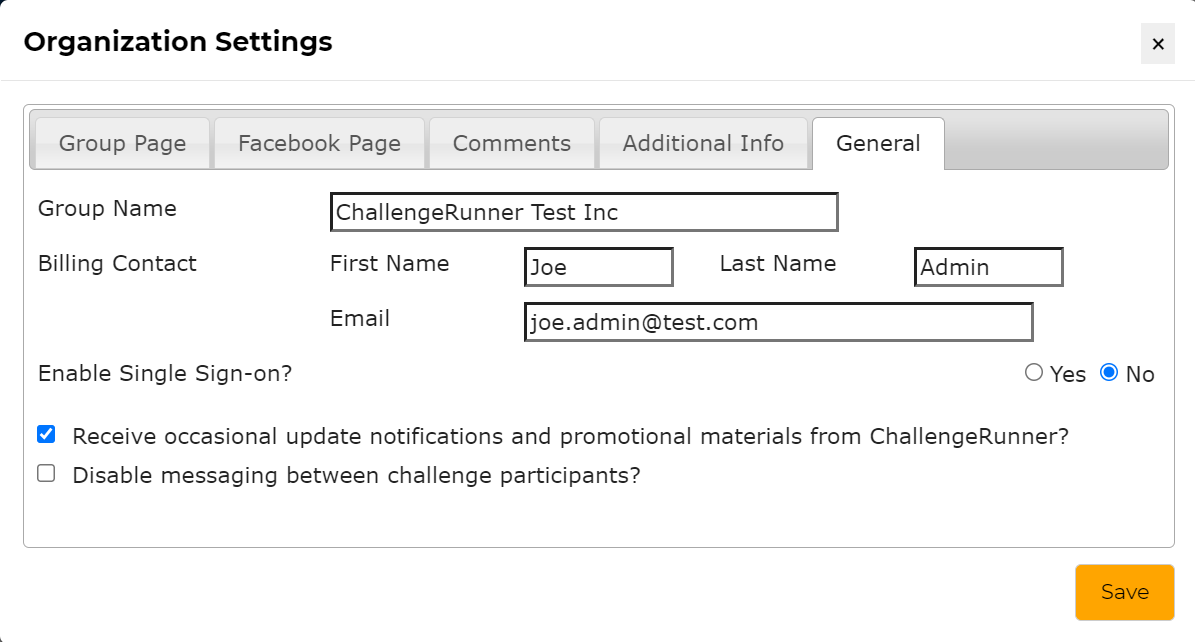 The General tab is used to enter basic information about the group: billing, messaging, and, if enabled secure sign on settings. The following steps are required to configure the Organization:
How To
Select the Settings option under Organization in the upper right corner of the Admin page.
The Organization Settings dialog will appear. Click the General tab.
The Group Name is listed. You can use this box to change the group name if desired.
The Billing information is taken from the initial admin registration. Billing information can be updated here.
Messaging between participants is enabled by default. This can be disabled by checking the provided box.
If the organization registered for the Enterprise Edition, an option is available to Enable Single Sign-On via SAML. Click Yes to select this option.

Auto Enrollment can be set to automatically create user accounts for participants using SSO or it can be set to only allow participants who already have an account in the system.
The Support iFrame option will remove the ChallengeRunner header and footer so that the page can be embedded inside the organization website.
If using SAML, the client's Unique Id and Redirect Url are presented. There is also text boxes available to enter the SAML endpoint and SAML certificate used for identity management.

Click Save.
<< Prev
Next >>